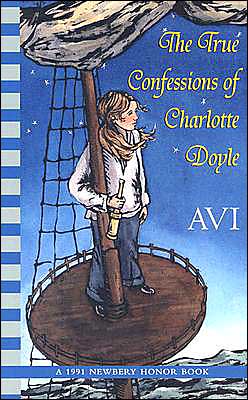 Tonight you'll have the opportunity to work on Charlotte Doyle and Uplifters and Proposals.
Charlotte Doyle
Answer these questions.
1. Web images - Find two or three internet photos or magazine pictures that would have special significance to your character. Describe them to us and write an explanation of why they would be important to your character.
2. After reading Charlotte Doyle, figure out how you would divide up the book into sections. Then select a piece of music that you think captures the feel or tone of
each section
. Tell us the actual songs for each section that fits the mood for each section. Make sure they're appropriate.
3. Choose a character you liked in CD and then create sentences based on the alphabet scheme that demonstrate your knowledge of the character. For example A is for the ABUSE Charlotte took at the hands of a Captain Jaggery. B is for Brave in the way Charlotte handled her behavior while climbing the royal yard. See how many you can do.
Uplifters and Proposals
Go ahead and share your positives and proposals. I want to hear your voice.